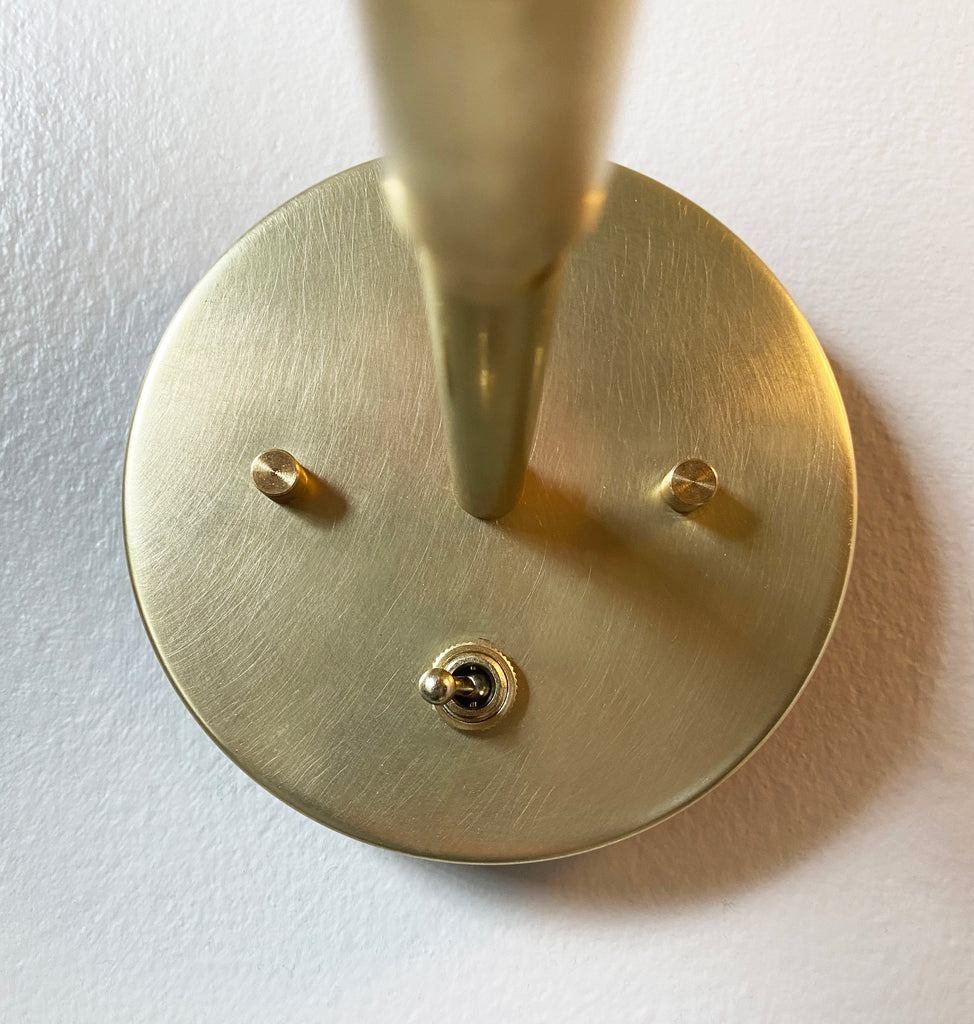 Brass On/Off Switch
$45.00
This option is to have a brass toggle on/off switch built into your your hard wired wall fixture. Please note, fixtures with added switches are final sale.
Available only for hard wired wall fixtures that don't already include an on/off switch.
Your fixture will come with a 5" diameter by 1" deep back plate to accommodate the switch.
The toggle switch will match the finish you select on your fixture.
120-240 volts
If you are purchasing more than one type of fixture and wish to have the switch option on certain fixtures, please specify that in the "order notes" section at checkout.
Please add this to your shopping cart and adjust the quantity to match the amount of fixtures you need this upgrade on.
Feel free to email james@longmadeco.com if you have any questions about this upgrade option.